We've all been there. That period of emotional emptiness and blandness after a breakup. Is there an appropriate way of handling a breakup? Is there a breakup manual? Are there specific things to do when going through a breakup? Every relationship is unique. So is every breakup.
A person who has gone through multiple breakups would attest that each episode hits differently. You know how shattered you felt when you went through a breakup. Interestingly, you can help a friend passing through the same experience. That's why we want to look at the best breakup gifts for your friend and ex.
Why Breakup Gifts?
When the relationship status is updated, a lot of things change. It often moves from single to engaged, married, or simply in a relationship. If the update moves in the opposite direction, from being in a relationship to being single again, it often comes with a broken heart that needs to heal.
So, when someone is going through a breakup, life couldn't be more complicated. Their emotions are a mess, and they feel like their world is crashing beneath them. As a friend, you want things to get back to normal as soon as possible.
You can offer gifts that will reduce the burden they have to bear and improve their mood. It's ok to grieve after losing a relationship and all the dreams that go with it. But the goal is to get your bestie back to their once cheerful selves again.
But not all breakups lead to heartaches and sorrows. Some are indeed liberating and even worth celebrating. So, how do you celebrate your bestie who has just escaped from a hell of a relationship? Are there breakup gift ideas that can help give a fresh start? You bet there are, and we're here to offer them.
Let's begin with the best breakup gifts you can get for a friend.
15 Best Breakup Gifts for Your Friend
Remember, there can be no order for breakup gifts. This is because people have their preferences, and the recovery process1 may require different approaches. But from these 15 gifts, you can help a friend get through the breakup more conveniently.
If you prefer a combination, you will get ideas of what to put in a breakup care package.
1. Scented candles
The exciting thing about scented candles is that they are always of different sizes, scents, colors, and designs. You can also get scented candles that come with various inscriptions, allowing you to pass a message across effectively.
Such scents are also known to positively affect the overall mood, reducing stress and enhancing self-confidence.
If your bestie has just come out of a messy relationship and needs to feel liberated, it is one of the best breakup gifts that makes them feel empowered. Otherwise, you can find candles that can help your friend smile again. Not only will these gifts clear the air, but they will also leave your friends feeling the good vibes again.
Whether the separation is bitter or sweet, you can never go wrong with scented candles, and we highly recommend this gift.
2. Chocolate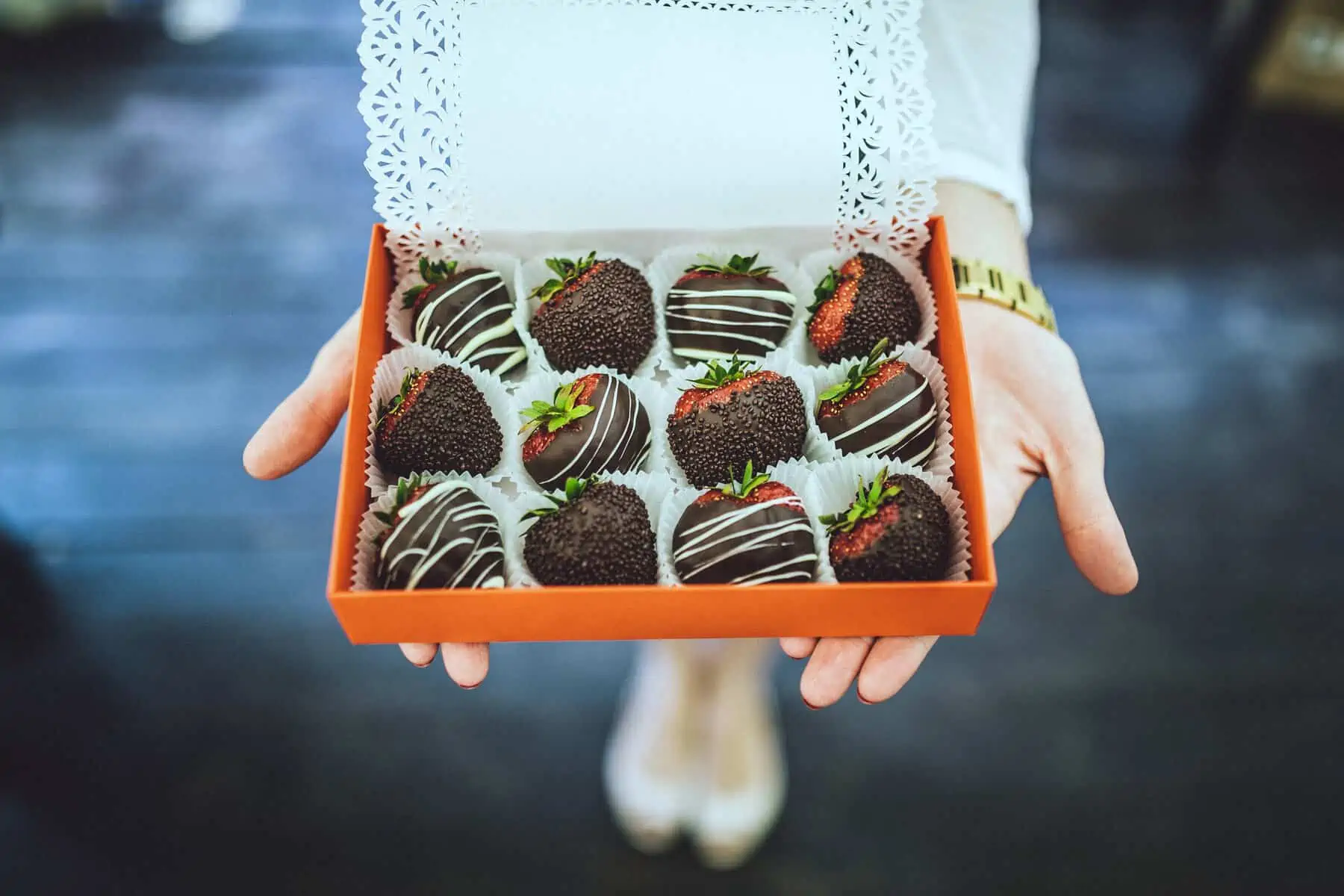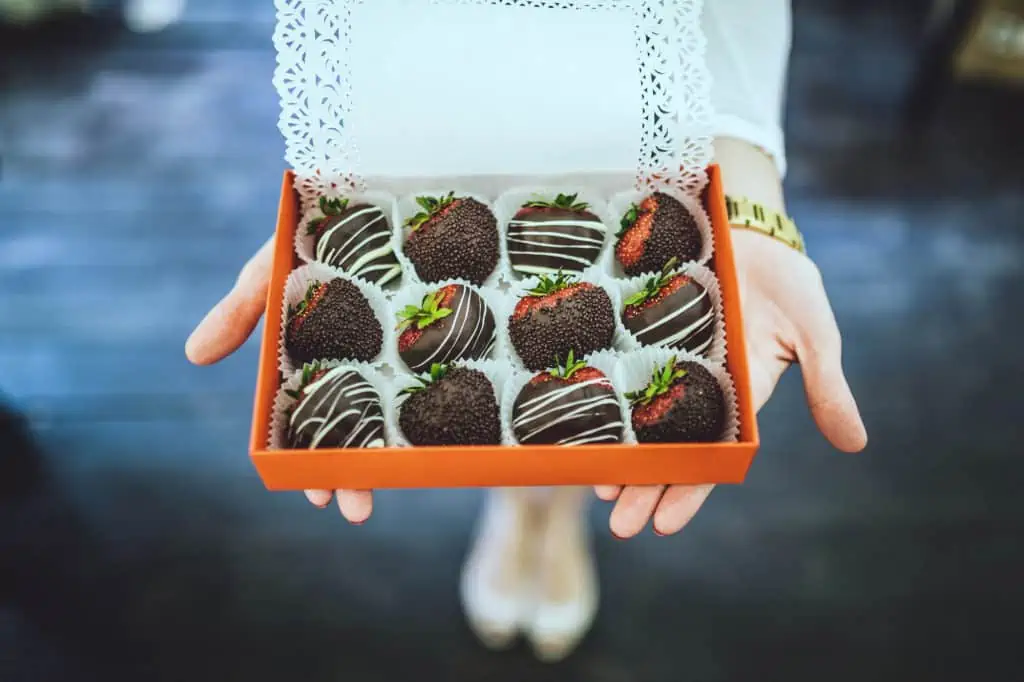 Going through a separation could be a very bitter experience. In other instances, it could be a reason to celebrate. Whatever the case, chocolates are one of the top breakup gifts that can never be wrong, as they are incredibly nutritious as well.
It provides a sweetness that will help your bestie go through the breakup with something extra to cheer about. One reason you can't go wrong with chocolate is that you also have several types to choose from, and you can get beautiful inscriptions and messages that will get the confidence roaring back.
3. Breakup gift basket
This is a thoughtful gift that you can create or buy. A gift basket contains several gift items that can be packaged creatively to give your friend encouragement, fun, strength, and, more importantly, to make them feel loved.
The contents of a gift basket are all up to you, but make sure they are items that can help a person going through a breakup find inspiration. You can curate several things, from beauty products to jewelry, books, and even sweets. Also, you can get all the gifts packaged in a basket in a cute little reminder of how important your friend is to you.
4. Weighted blanket
Even if your friend tells you all is well, and she's coping well after the breakup, or she shows good vibes around you, you can't be sure how she fares at night. Those nights, just after breakups, are the worst. Alone, she becomes vulnerable.
As a friend, you can decide to spend some time with her to get through the moment. But even if you do that, sooner or later, she'll need to face her fears alone. That's why the gift of a weighted blanket is an excellent choice.
The weight of the blanket provides a therapeutic presence and provides the feeling that she's not alone. The weight also reduces stress and aids sleep. So, if you want your bestie to wake up strong every day, a weighted blanket is a great choice.
5. Well-being cards
Well-being cards make an excellent breakup gift. Containing dozens of inspirational cards, they offer hope and courage for those going through a hard time, making it one of the best gifts. These cards have words that can keep your friend going even when alone and are strong enough to help kickstart a bright day.
When feeling down occasionally, the words of the cards help mend a broken heart and provide strength to get over the past. It's one of the cheapest gifts that will go a long way in getting your BFF back to her best.
6. Bracelet/necklace/earrings
In times like this, it's not the common jewelry; your friend already has a ton of them, most likely. There are bracelets, necklaces, and breakup earrings that can help your bestie smile again.
Such lovely jewelries come with different words designed to keep you finding strength, courage, and light. As your friend wears them, they are reassured that they are not alone. This also strengthens the bond they have with you.
Use this tool to check whether he actually is who he says he is
Whether you're married or have just started seeing someone, infidelity rates are on the rise and have increased over 40% in the last 20 years, so you have all the right to be worried.
Perhaps you want to know if he's texting other women behind your back? Or whether he has active Tinder or dating profile? Or worse yet, whether he has a criminal record or is cheating on you?
This tool will do just that and pull up any hidden social media and dating profiles, photos, criminal records, and much more to hopefully help put your doubts to rest.
7. Post-breakup book
Several excellent books are worth reading after a breakup, making them one of the best breakup gift ideas. Written with the heartbroken in mind, they contain time-tested truths that have helped thousands and millions of people going through a breakup.
Great post-breakup books that have helped millions include Getting Past Your Breakup by Susan J. Elliott, The Breakup Bible: The Smart Woman's Guide to Healing from a Breakup or Divorce, by Rachel Sussman, Self-Love Workbook for Women by Megan Logan, and The Divorce Recovery Workbook, by Mark Rye and Crystal Dear Moore, and much more. You can also add a note as a word of encouragement.
It would be a greatly cherished gift that will keep your friend motivated and encouraged to get up every day.
8. Boyfriend body pillow
Want her to forget her ex at night? Nothing says to your friend, my dear, move on like a body pillow! Go for the boyfriend's Body pillow gift. A cuddle pillow, this unique breakup gift is similar to a virtual hug pillow, made from pure cotton to provide that firm but very soft cuddle her ex is no longer there to provide.
As its name suggests, it's a pillow that replaces, yes, you guessed right, her boyfriend! It's an exciting way of helping your friend get over a partner who has left her. With this thoughtful breakup gift, she'll be able to sleep better at night and improve her health, as sleeping with a body pillow is known to strengthen the spine. So, it's two for the price of one!
9. Post-breakup movies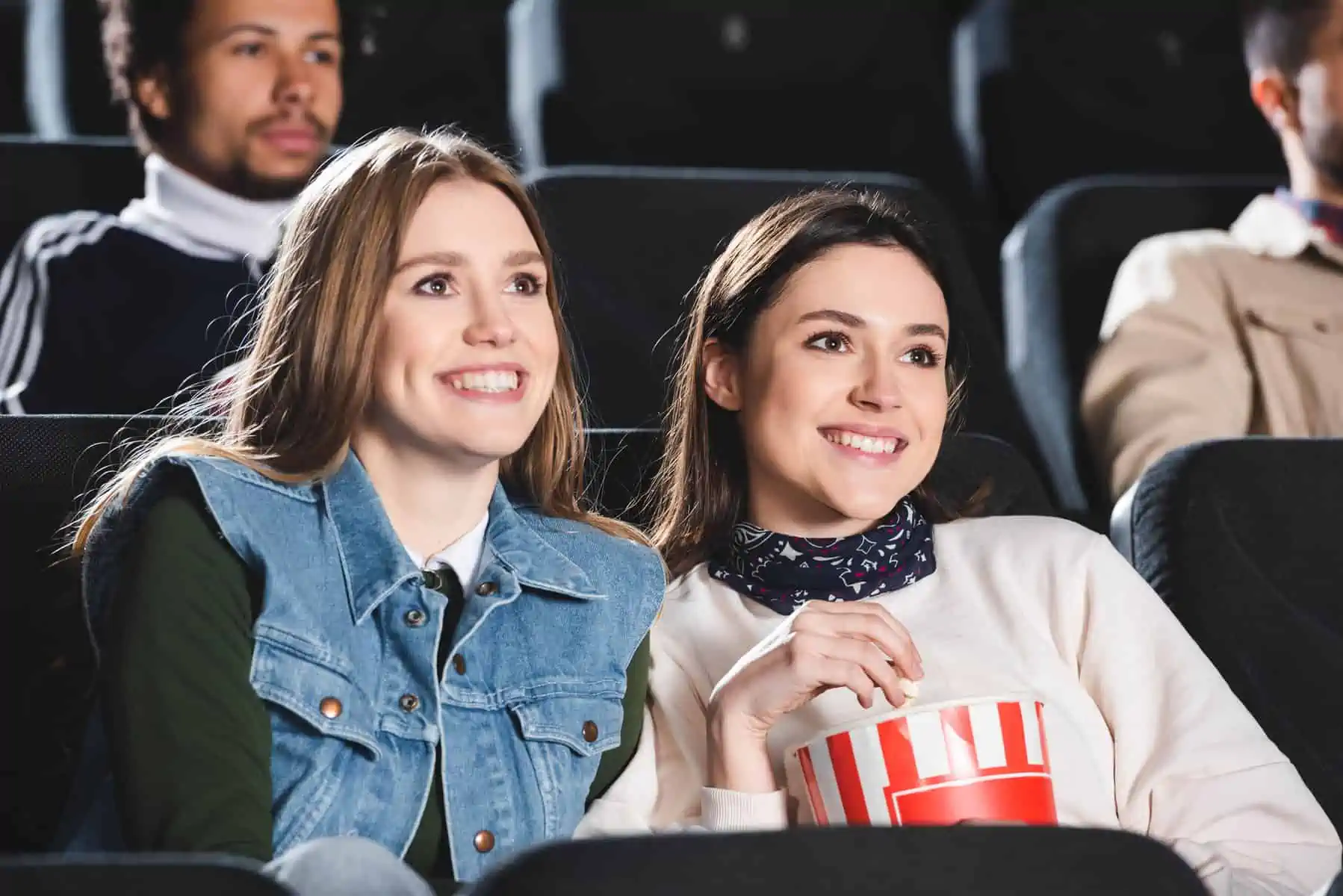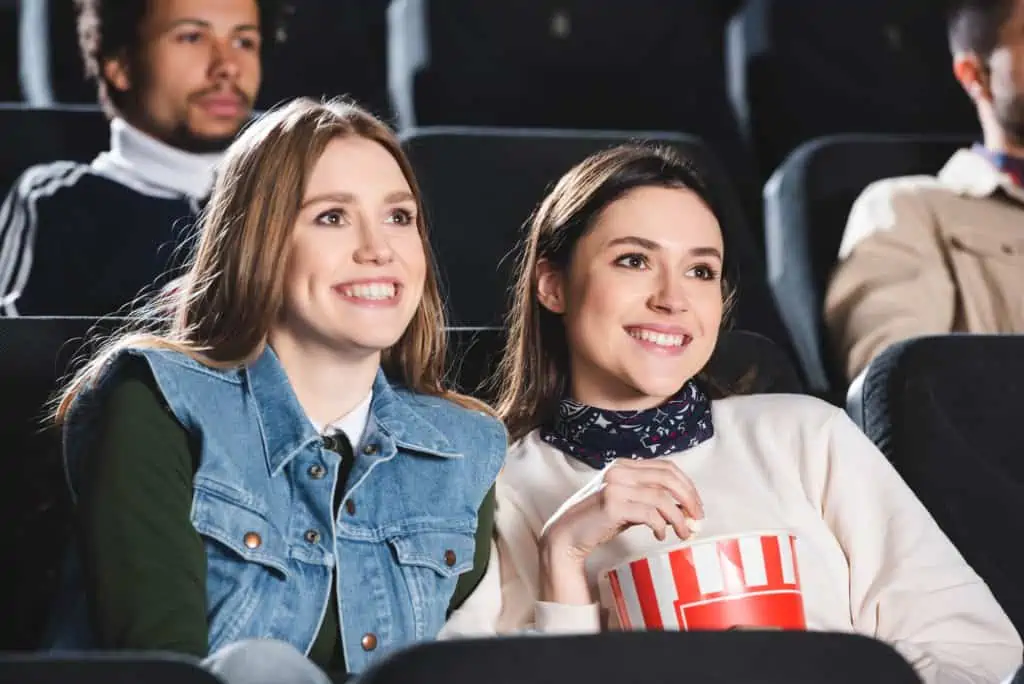 You can choose to see a movie together, which is a really good idea. But if your friend is too busy or you're far away from her, you can recommend them, that's if you can't send the movies as gifts.
Some classic post-breakup movies are sure to help your friend get over her ex and mend a shattered heart sooner. Away from the fairytales of happy ever afters, these movies speak to the reality of someone feeling rejected but wanting to find the strength to move on. Our recommendation? Go for any of Waiting to Exhale, Eternal Sunshine of the Spotless Mind, Gone Girl, Birds of Prey, High Fidelity, Legally Blonde, Forgetting Sarah Marshall, and Marriage Story.
10. Coffee/tea
Tea and coffee are already popular drinks. So, what makes them special as a breakup gift? Tea and coffee help the mind relax, so this gift tells your bestie that you have her in mind.
You can add this to a gift pack or present them just like that. These are simple breakup gifts that go a long way in sharing love with someone in need.
11. Coffee mug
A coffee mug is an excellent gift that can go with coffee or tea. But what makes the mug unique is that its inscriptions speak to the experience of someone going through a breakup.
The inscriptions vary from hilarious to emotional. You can find mugs that speak to the exact situation of your friend. There's an inscription for every situation, whether she just broke up with an abusive partner, left a draining relationship, or just lost the best man she ever knew.
12. Socks
Whether your bestie is a male or female, socks are a perfect gift any day. They can come in plain designs or with inscriptions. They are also available in beautiful colors and sizes. Also, socks can be a perfect addition to a gift pack.
13. Music
You have an extensive collection to pick from. Several post-breakup songs can lift the mood of anyone depressed from a broken relationship. These songs speak directly to the soul of the listener. Most are classic tunes, while others are not that well known.
Examples of the best post-breakup songs include Since U Been Gone, by Kelly Clarkson; "Forget You" by Cee Lo Green; "We Are Never Ever Getting Back Together" by Taylor Swift; "Smile" by Lily Allen; "Roses'' by Outkast; "Before He Cheats" by Carrie Underwood; "Against All Odds'' by Phil Collins; and "Single Ladies'' by Beyoncé. These are songs you can offer your bestie to get them back into their groove.
14. Eye mask
When you're going through a breakup, one of the things you lose is sleep. When you have a friend going through one, you can help their sleep health by providing an eye mask. With an eye mask, you tell them to take their mind off stress and sleep well.
15. Himalayan salt
This is a very interesting gift. A gift of Himalayan salt is excellent to help your bestie find the perfect relaxation. She (or he) can get a hot bath that includes organic hibiscus. As the bath relaxes the body and mind, your bestie can find great relaxation that would take the mind off the stress of the breakup.
Now, let's look briefly at gifts that you can give to an ex.
Breakup Gifts for Your Ex
Gifts could be a bit complicated when it has to do with an ex. It all depends on what led to the breakup. As a result, breakup gifts to your ex won't necessarily have the same effect as breakup gifts to your friends.
A gift might do two things if you had a very bitter separation. It may mean that you're sorry about how things ended. It could also mean that you want to get off the hook, in which case, a gift may be bad. Regardless of what led to the breakup, both of you are probably going through a tough time.
That's why breakup gifts for your ex require attention to detail. But don't worry; we've got you covered. You can simply go for gifts to cheer someone up after a breakup, which will tell your ex that you still care for their well-being despite not being together anymore. You can unselfishly offer gifts for someone going through a breakup, an unselfish way of thinking less about your hurt.
While you may not get back together, it is in the best interest of you and your ex to heal. And we can assure you, getting the appropriate breakup gift is a perfect step you can take towards getting something sweet from the bitter experience.
Don't forget about things to buy yourself after a breakup as well. Thankfully, these gifts work both ways, so while thinking of your ex, you are also helping yourself.
Here are six gifts you can give to your ex.
1. Breakup care package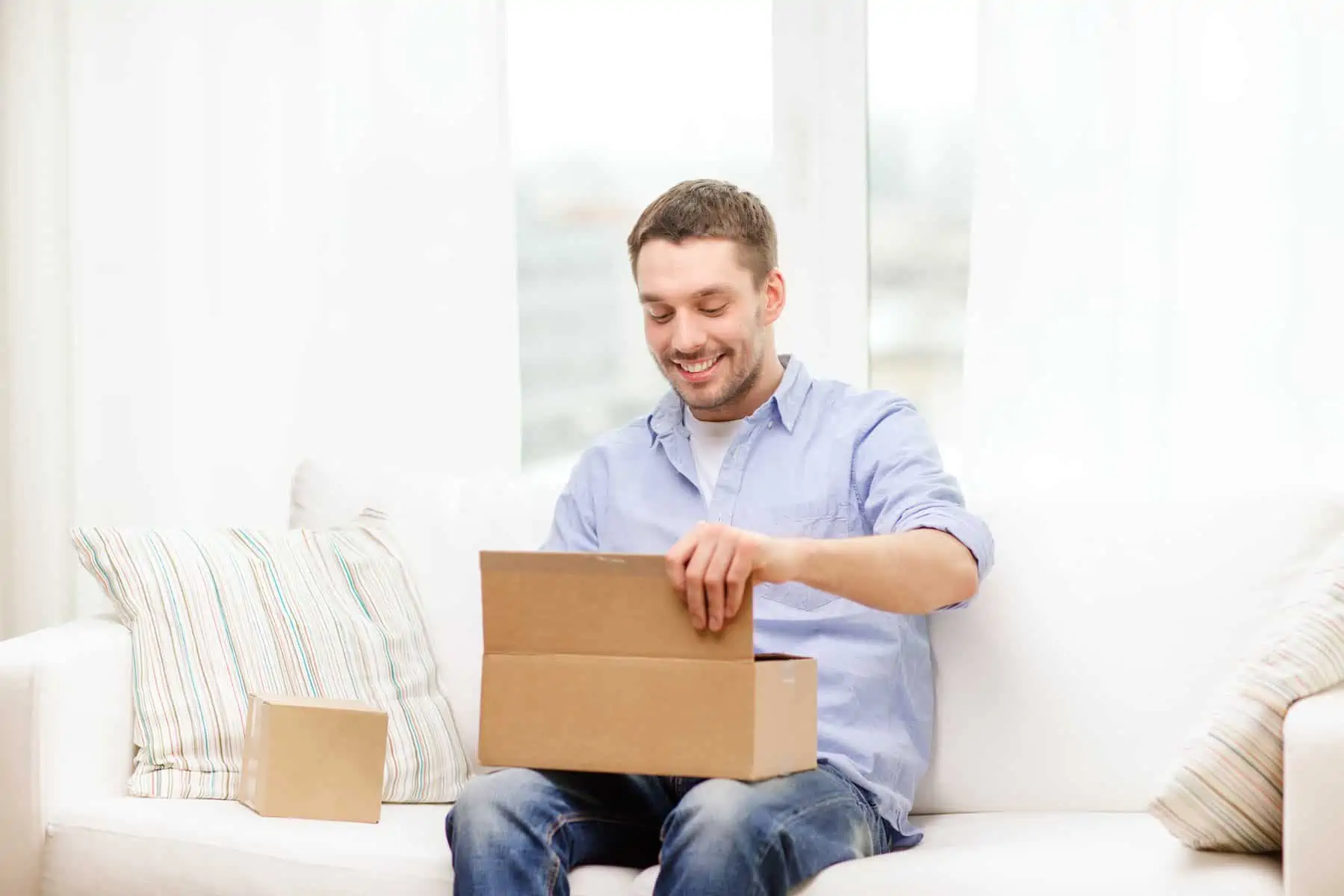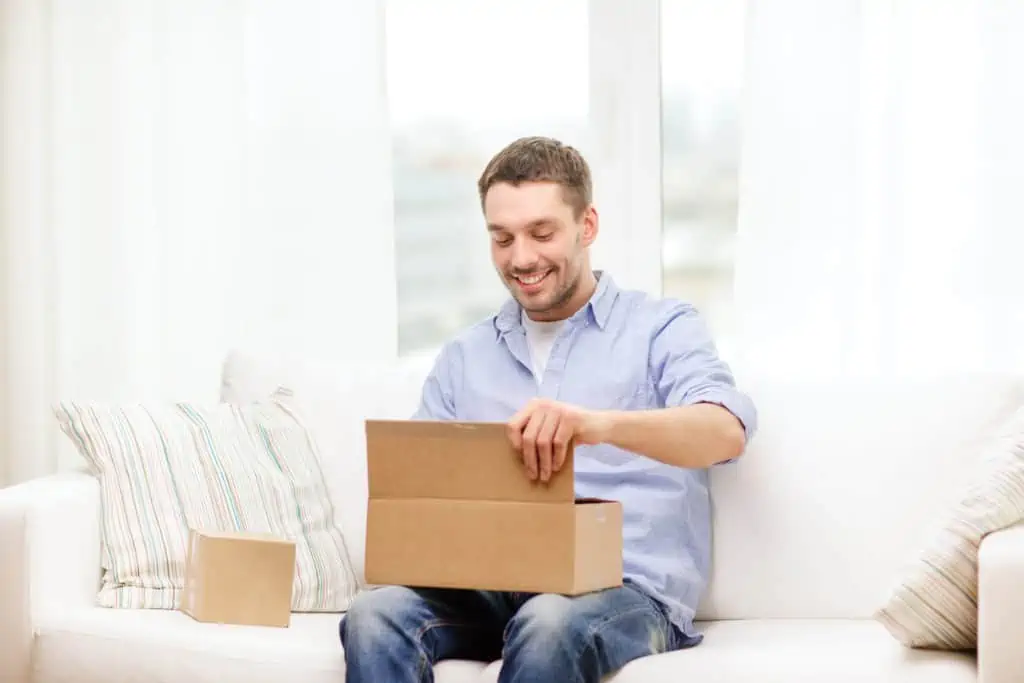 Now that you are no longer together, you can still make a lot of amends with your ex. Regardless of what led to the separation, a breakup care package is a perfect way of telling your ex that you still care. So, what can be in a breakup package?
A breakup care package for your ex should contain curated items designed to get him or her back into the groove. The package could include flowers, jewelry, inspirational notes, and lovely treats like ice cream, chocolates, and wines. You should also try to add handwritten notes that show you still care.
Be careful not to be too suggestive with your gifts, as your ex would rather want peace of mind.
2. Novel
A novel is an ideal gift as it can allow your ex to spend time reading and boost self-love. You can find great novels to help your ex get through the breakup.
Examples of such great breakup novels include Pisces by Melissa Broder, The Wisdom of a Broken Heart: How to Turn the Pain of a Breakup Into Healing, Insight, and New Love by Susan Piver, and Communion: The Female Search for Love by Bell hooks. Novels provide the opportunity to grow in privacy and prepare to heal properly.
3. Picture collage
This is an ideal gift to help you relive the old times with your ex. When you make your picture collage, try to resist the temptation of adding romantic pictures to prevent the impression of trying to get your ex back. Also, make it more of your ex's pictures and add some inspirational quotes to remind your ex of the good times you both had.
4. Publish a book on your times together
If you're a good writer, you can write a mini-book on what you love about your ex and get it published. It doesn't have to be sold; you should only make it for them. You can write poems and memoirs about your times together and why you believe you wish him or her the best for the future. Since it's your words, it's likely to relieve your ex of some of the agony of the breakup.
5. A compilation of his/her best songs
This is a compilation for an ex that loves music. You can curate his best tunes and have them packaged in one piece. Remember, this is supposed to look like a collector's item just for your ex. You may need the help of a producer if you can't do this yourself.
Also, you can add a voiceover of inspirational words of what you want your ex to remember as the songs play. If you're good at singing, nothing stops you from hitting the studio and recording something just for your ex.
6. A paid vacation
Finally, you can pay for a fantastic vacation to a place of choice. Always pick a location that your ex would find exciting and rewarding. A weekend of enjoyment would not harm a person going through a breakup. For an ex, it makes it better. Just think of it as a breakup gift for a best friend.
Conclusion
If you've gone through a breakup, you want to be there for a friend who's going through the same. One of the best ways you can do this is by offering the best gifts that help him, or her feel empowered. Sometimes, your bestie just came out from an abusive relationship, and much healing is required.
We all want a fresh start after a breakup and wish to leave the past in the past. Or, you broke up and needed to keep things smooth between you and your ex. Depending on how hurtful the breakup was, you can use a gift to cheer up yourself and your ex and boost self-love.
These gift ideas can turn a painful situation around, improve the mood, or even right some wrongs.
Utilize this tool to verify if he's truly who he claims to be
Whether you're married or just started dating someone, infidelity rates have risen by over 40% in the past 20 years, so your concerns are justified.
Do you want to find out if he's texting other women behind your back? Or if he has an active Tinder or dating profile? Or even worse, if he has a criminal record or is cheating on you?
This tool can help by uncovering hidden social media and dating profiles, photos, criminal records, and much more, potentially putting your doubts to rest.