Are you currently dating an airline pilot? Or perhaps you're interested in dating a pilot? It's no surprise! Pilots are intelligent and charming, and dating one is the ultimate fantasy. It may be because of their sexy uniforms.
However, despite an attractive pilot uniform, there are a few things to consider before taking the plunge into dating a pilot.
For example, pilots are often away on trips for four or five days at a time. You may behome alone a lot. And communication can be difficult at times when they are away on trips.
It's important to ask yourself if this is the type of relationship you'd want to have. Let's look deeper into the pros and cons of dating a pilot.
Pros of Dating a Pilot
1. You'll likely have fascinating conversations
One of the many perks of dating a pilot is that it means you'll have lots of great conversations! You'll also likely get beautiful gifts from different cities and interesting locations around the world.
Pilots engage with various diverse cultures and people. They will love talking about and sharing fascinating and vibrant stories with you. This is great because it's like you are talking to a personal travel guide.
2. They have a flexible schedule the more experience they have
Most pilots only have to fly a certain number of hours per month. That's great because they might work several days in a row, but then they will get several days off. Sometimes you'll have the opportunity for a long weekend to spend with them.
Also, the more experience the pilot has, the more flexible his schedule may become. At some point, they will have the ability to choose the days they want off and their layover locations.
You may even get to go on a random vacation abroad unexpectedly! Sometimes pilots prefer shorter domestic flights. This is great because he may be home by the end of the day.
3. You can expect a lot of inexpensive travel
Another awesome perk of dating a pilot is the opportunity to travel for a more affordable rate. As your pilot's girlfriend, you'll likely receive great travel benefits as well.
Many pilots also get miles compensation from their airline and can sometimes bring a loved one to accompany them for free! Airfare and even lodging are covered in some cases.
If you love to travel and go to new and exciting destinations, then dating a pilot is a fabulous option.
4. You'll get to learn a lot about aviation dating a pilot
Pilots love to spend time talking about their job. And the best part about being their girlfriend is that you'll get to learn a lot about aviation in the process.
Here are a few fun facts that you can expect to learn:
The Boeing 747 has six million parts
80% of the population has a fear of flying
Pilots are prone to dozing off on the job
These are just a few nuggets of knowledge that you'll learn. Showing interest in your partner's job is always a good idea. Many airline pilots are passionate about their job and will be excited to share that with you.
If you need help figuring out where to start, ask them specific questions about what they do. Ask them what the three rewards and three challenges are of their job. These questions will inspire them to talk about what they do.
5. High job satisfaction
It's no easy task to become a pilot. They must invest lots of money and have a strong commitment to their study and training to become a pilot.
All pilots also have to undergo regular health exams to maintain high health status. It's not always a glamorous job. However, pilots become pilots because they love flying. And with that, they also get lots of benefits.
Here are a few of the benefits they receive:
Stay in five-star hotels.
Work stays at work. They don't have deadlines to worry about.
Get to take spontaneous trips to exotic locations.
Get paid a good salary.
All of these benefits above lead to high job satisfaction. Dating someone who is happy in their work and not struggling with finances gives them the space and time to contribute positively to a romantic relationship.
Cons of Dating a Pilot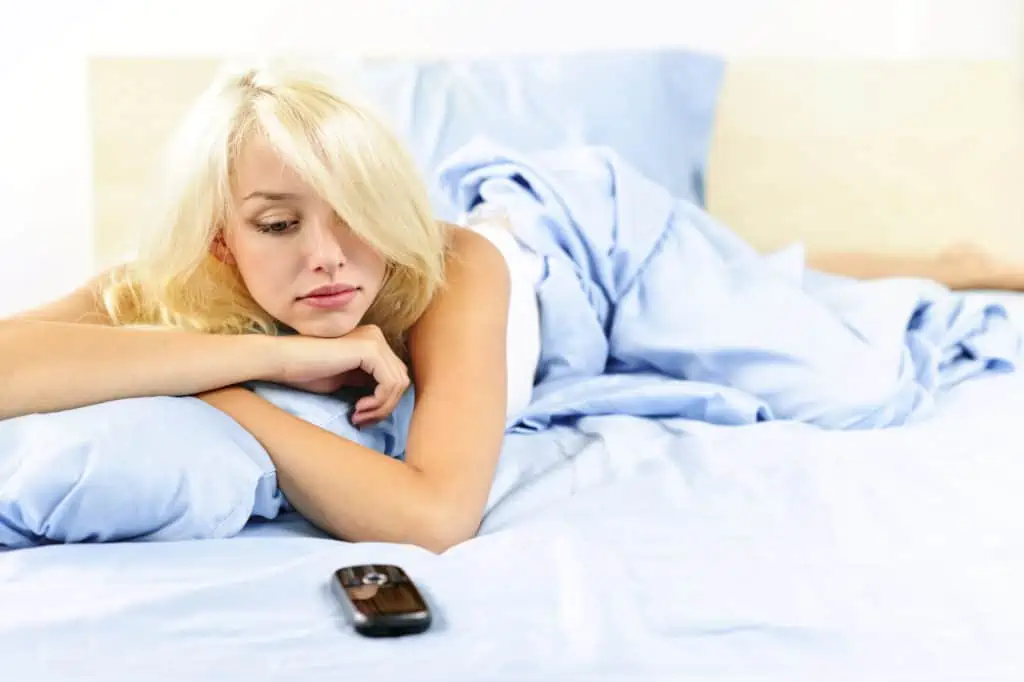 1. Most pilots have long working hours
Most Pilots only have to fly around 125 hours per month, but that doesn't include the time that they have to go through security checks, communicate with flight attendants and other staff, and other non-flying activities that they must complete. It's not a regular job for this reason.
Also, sometimes bad weather and emergency situations pop up from time to time. This means that your pilot will be working long shifts sometimes.
Long shifts at work may mean that your boyfriend will occasionally miss anniversaries, birthdays, and other important events in your life because they are unable to get home.
2. Communication is not always easy
Pilots have a very busy schedule. And often, pilots are not able to communicate when they are flying. The people they are allowed to talk to are ground control and the flight crew.
Use this tool to check whether he actually is who he says he is
Whether you're married or have just started seeing someone, infidelity rates are on the rise and have increased over 40% in the last 20 years, so you have all the right to be worried.
Perhaps you want to know if he's texting other women behind your back? Or whether he has active Tinder or dating profile? Or worse yet, whether he has a criminal record or is cheating on you?
This tool will do just that and pull up any hidden social media and dating profiles, photos, criminal records, and much more to hopefully help put your doubts to rest.
Also, if your pilot boyfriend flies internationally, you may be in a completely different time zone. This makes it difficult to connect regularly.
Also, if they are on a long travel trip, you may not be able to talk to your partner for 15 hours or more. It's important to understand that pilots can't always just pick up their phones to say hi.
3. Some pilots have health issues
Flying an airplane can be a stressful job because they are responsible for getting hundreds of people safely to their destination. There are many other stressful elements of the job as well, including:
Exposure to cosmic radiation
Hearing loss due to loud plane noise
Jet lag (circadian rhythm disruption)
Unfortunately, if an airline pilot gets any of these medical issues, it could lead to their license being revoked or canceled. This can cause a significant amount of mental and emotional stress. Increased stress can also lead to more relationship troubles down the road.
4. Many pilots are often on standby
Pilots are often on standby and can't make plans on these particular days. He also needs to be near the airport just in case he needs to leave last minute. This can be a challenge for you if you live far away from the airport.
You may not be able to see your pilot partner as much as you want to when he is on standby.
Sometimes dating a pilot feels more like a long-distance relationship than anything else. It can work for you, but it's good to be prepared and communicate.
5. Insecurity
Unfortunately, there are many stereotypes surrounding pilots. Here are a few examples:
Sleeping around with flight attendants
High divorce rates
Big egos
Pilots are cheaters
Women in every city
Of course, stereotypes are just stereotypes. While there may be some truth in it, it always comes down to the maturity of the individual and their individual character.
However, if you're involved with a pilot, these things may cross your mind, and you may feel insecure at times when they are away in exotic locations with an attractive flight attendant.
A Few Tips on How to Date a Pilot
1. Be comfortable with independence
To date a pilot, you need to be comfortable with your personal free time while your pilot partner is away on trips. If you don't enjoy your time alone and want your partner with you most of the time, it will be more difficult to date a pilot.
Also, your partner may not always be able to attend special occasions or other important dates because their flight schedule won't allow for it. This can be tough, but if you love having time to yourself, it may be perfect.
Be sure to spend more time on your personal hobbies and things that you love. Doing things you enjoy will help to keep your mind off your relationship. You can also have a girls' night regularly to fill up your time with another social group.
2. Communicate
Dating a pilot requires regular communication, mainly because they will be away a lot. You may not be able to communicate all the time because he will be in a no-contact zone in the sky.
However, the good news is that modern technology allows much more flexibility when talking internationally or in another state.
As long as the timing works for both of you, have a Zoom or Skype call when convenient. Even if you only get a little time to talk to each other, it will help you to feel more connected.
Having strong communication is the foundation of all relationships. Couples who talk to each other successfully will have a solid relationship built on trust. People who don't use good communication may have unnecessary problems that may strain your relationship in the future.
Every relationship needs communication, but it's even more vital when dating a pilot because you can't see each other as often or whenever you want. Good communication will lead to a healthy relationship.
3. Create a solid support team at home
Family and friends are important when you date a pilot. Having a solid support system outside of your relationship will make it easier when your partner is on the way.
You never want to make your partner the source of all of your support; it's too much for any person, so having others to confide in and spend time with is vital.
If you don't live near friends and family, connect with others in your area. You can look to meet friends on sites like Meetup, or you can connect with others on Facebook.
Try to find people you can go out with on the regular. It will make being without your partner easier. Also, you will create an awesome social life for yourself.
Most Famous Dating Sites for Pilots
1. Eharmony
Eharmony is a great dating app to meet other singles that are a match for your lifestyle (like a pilot lifestyle, for example). Eharmony has a few steps to get set up with the right match:
You begin with a compatibility quiz
You learn more about your personality
You will be matched with compatible singles
2. Match
Match is another great dating site for people who "know who they are and what they want." If you are looking to find someone with a flexible schedule or someone who likes to travel (like a pilot), this site can help you find the right person.
FAQs
How is the life of a pilot's girlfriend?
It can be challenging being a pilot's girlfriend at times. Because he is traveling so much, you may sometimes not have much time with your partner. If there is a wedding or special event, you may end up going alone. You may be jealous of other people who get to go out with their boyfriends regularly.
Do all pilots cheat on their girlfriends?
No, not all pilots cheat on their girlfriends. Pilots do have a reputation for being cheaters. A lot of that comes from pilots traveling so much and being away from their wives and girlfriends a lot. It can be a stressful job and lonely at times. However, it's important to note that anyone could cheat, not just pilots. Good relationships are built on trust and respect. As long as you have these with your partner, it shouldn't be a concern.
What do you need to know before dating a pilot?
You will need to communicate with your pilot as often as possible. It isn't always easy to talk to them when they are away on long trips. So it's important to communicate effectively when you are together and whenever you talk on the phone or other methods like Skype or Zoom.
Conclusion
Dating a pilot has its pros and cons, but with the right attitude and awareness, it can be a successful relationship. It's important to communicate as often as you can and make sure you are both on the same page.
Airline pilots are charming and interesting, but it can be difficult when they are away on long trips, and you can't connect with them.
Hopefully, this article helped you to understand both the pros and cons of dating a pilot. In the comments below, I'd love to hear about your experience dating a pilot. Also, if you enjoyed this article, please remember to share!
Utilize this tool to verify if he's truly who he claims to be
Whether you're married or just started dating someone, infidelity rates have risen by over 40% in the past 20 years, so your concerns are justified.
Do you want to find out if he's texting other women behind your back? Or if he has an active Tinder or dating profile? Or even worse, if he has a criminal record or is cheating on you?
This tool can help by uncovering hidden social media and dating profiles, photos, criminal records, and much more, potentially putting your doubts to rest.